Boarding Stairs

First impressions count, and C‑Quip's boarding stairs have all the qualities you expect: elegance to impress arriving guests, and strength and practicality to please crew. Quick and easy to deploy, these self-levelling boarding stairs automatically adjust with the tide for safe and steady dock boarding at all times. Longer length models can be split into two parts, giving you the added advantage of also having a shorter set of stairs, which is perfect for changing between marinas and ports with high or low docks.
Key benefits
Self levelling on dock
Lightweight non-corroding materials
Elegant design
Non-slip teak tread
Compact storage
Clear coat carbon finish or painted to complement the yacht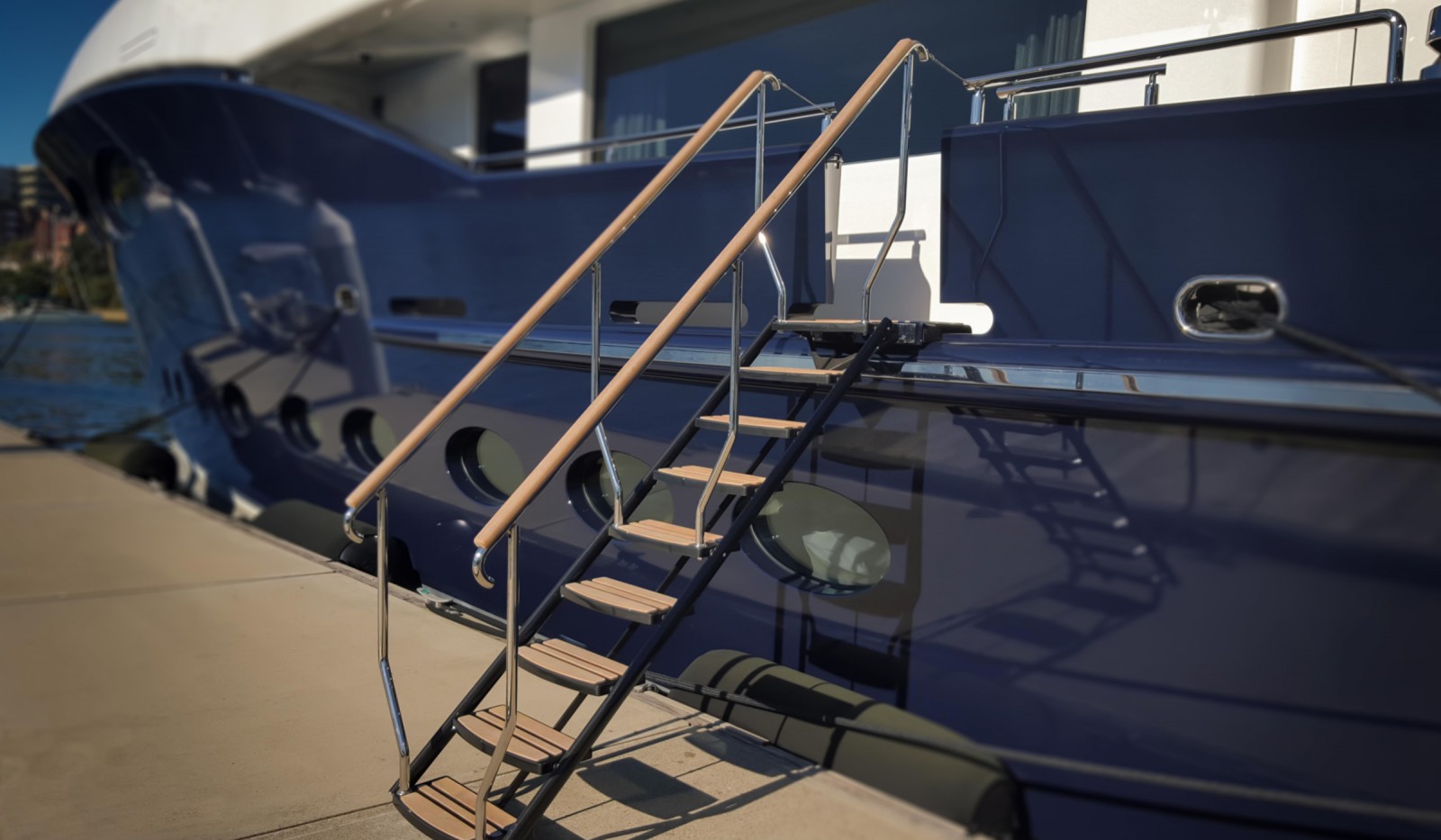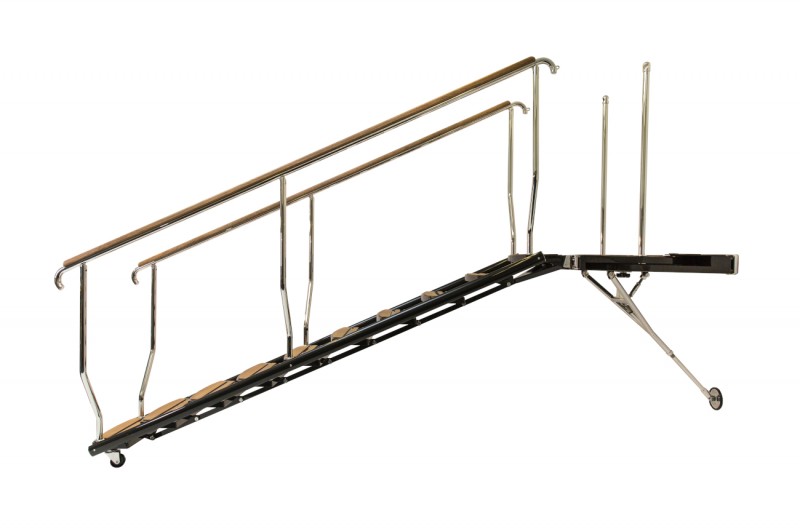 Intelligent design
Some seriously smart thinking has gone into C‑Quip's ergonomic boarding stairs. They self level to adjust to dock heights and can be re-configured to different lengths and arrangements to suit multiple locations.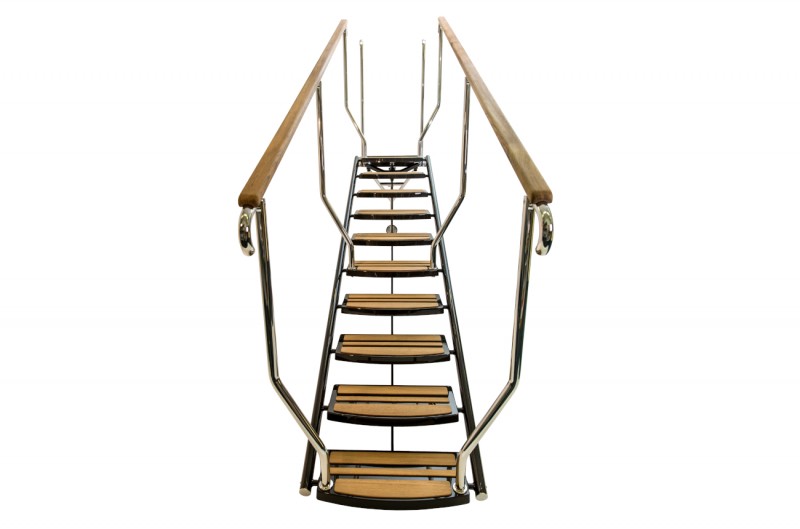 Looks that lasts
Guests and crew will be wowed by these sleek, curved elegant boarding stairs, which can be tailored to match your yacht's colour and incorporate its logo. And being made of lightweight non-corroding materials, it will last a lifetime.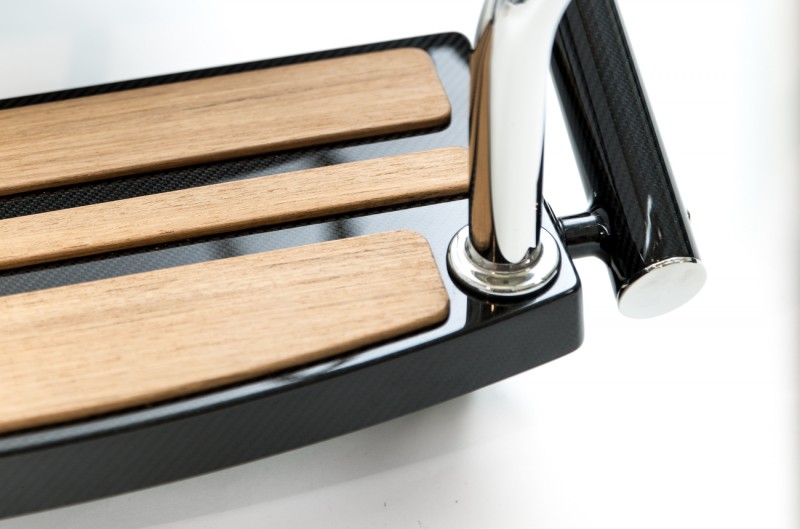 Safe and sound
The stair's sturdy one-piece monocoque design with removable secure handrails ensures safe boarding and disembarking. It's also easy to store because it folds flat, with no pinch points on the side rail when handling.
Product variations & extras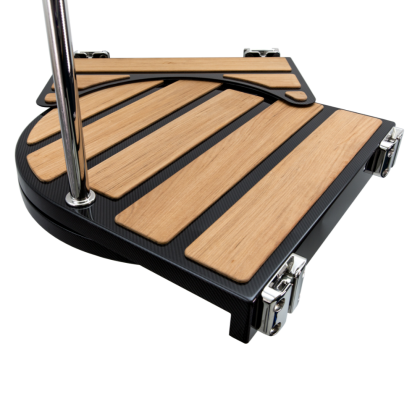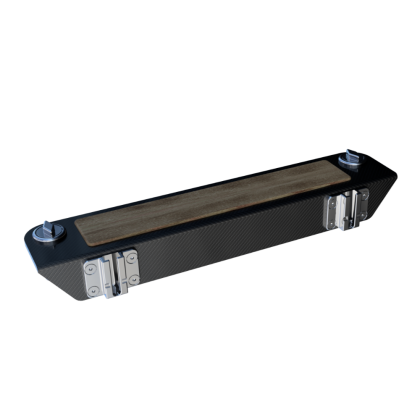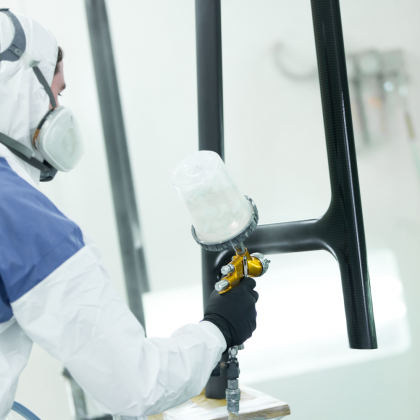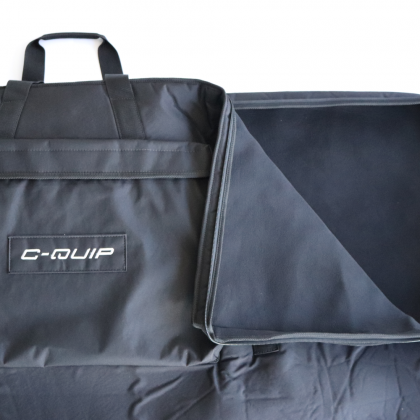 Construction
Carbon fibre pre-impregnated monocoque construction
316 stainless steel fittings
Clear coat carbon fibre or yacht colour scheme
Key measurements