Pilot Ladders

Safety and practicality is what you want from essential marine equipment, and C‑Quip's revolutionary pilot and embarkation ladder provides all this and more. After close consultation with pilots and superyacht crews, we've developed a class-leading ladder which complies with SOLAS and ISO 799 requirements, and has been certified to Lloyds Register. Horizontal spreaders, stiffening rods and offset struts to counteract the rub rail help to provide remarkable stability. And the light weight carbon fibre rungs, with a non-slip finish, can be stacked compactly for easy storage when not in use.
Key benefits
Lightweight non-corroding materials
Easy to grip rungs for steadier climbing
Stiffening rods and spreaders for stability
Offset struts span the rub rail gap
Soft bump pads protect the hull
Stackable steps for easy storage and deployment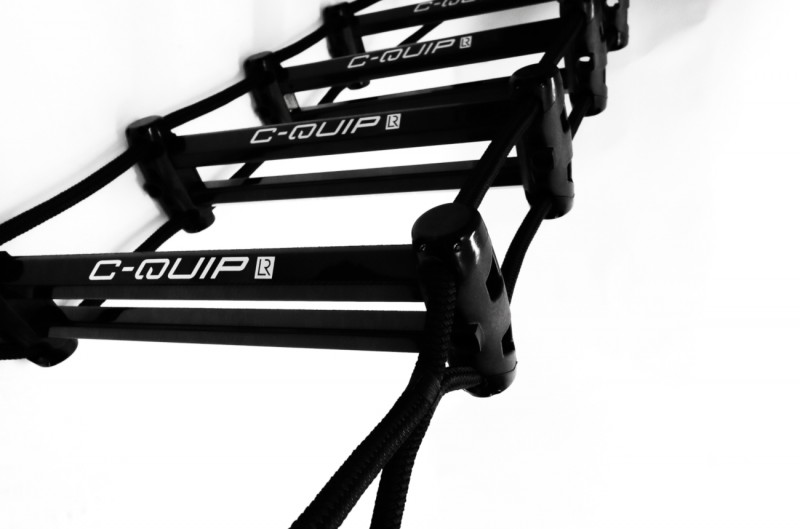 Safe & steady
Steps are designed with two rungs because gripping centrally makes the ladder remain straighter as you climb. Stiffening rods can also be inserted between the steps to make it more rigid and act like a normal ladder. Quick release spreader steps prevent the ladder rotating providing a safe and stable climb.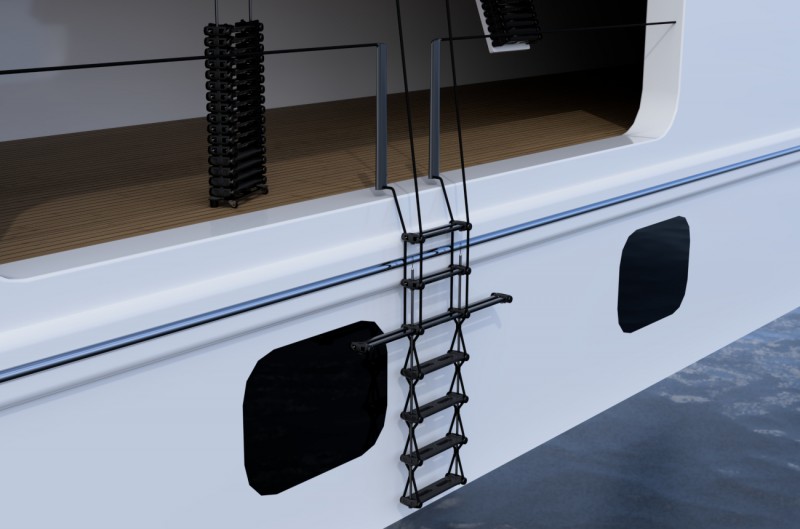 Solid thinking
Rather than hanging over a rub rail and swinging, C‑Quip's pilot ladder can be fitted with offset struts to span the gap. Steps and offset struts also have inbuilt soft bump pads to protect the hull.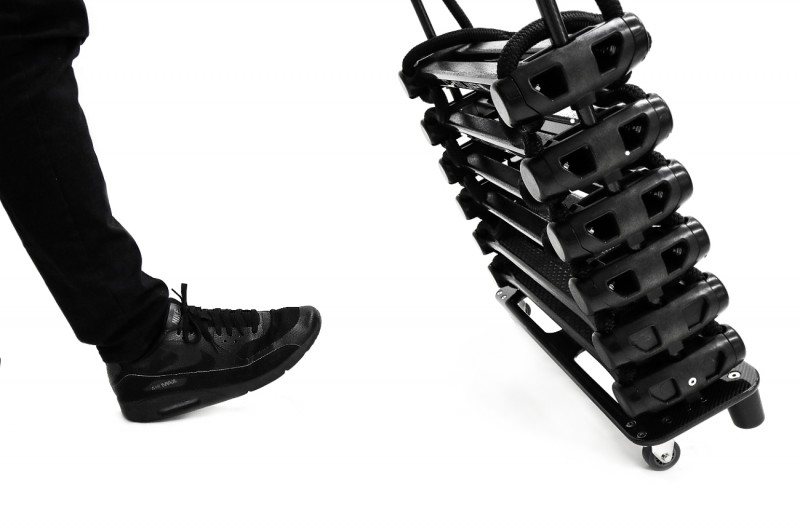 Easy storage
Traditional pilot ladders are bulky and hard to move when rolled up. C-Quip's is one of the lightest available; steps weigh less than 0.6kg each and can be stacked and stored neatly together on a purpose-built trolley.
No tools are required to remove the Spreader extensions.
Product variations & extras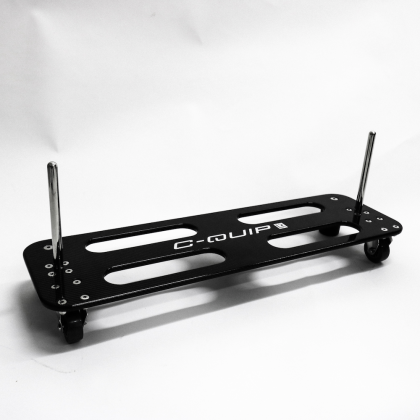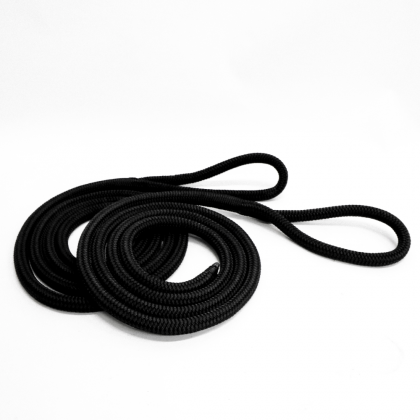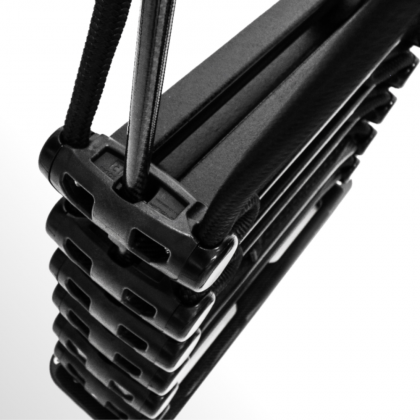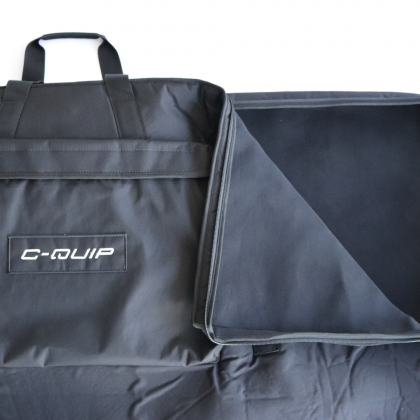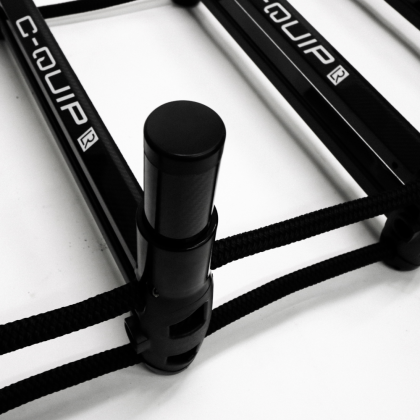 Construction
Carbon fibre pre-impregnated monocoque construction, Toughened polymer lower impact steps
Clear coat carbon fibre with light reflective logo
316 stainless steel fittings