Dock Steps

C‑Quip's sturdy dock steps are a smart solution for filling awkward gaps between the dock and your yacht's boarding platforms, stairs and passerelles. Its non-slip teak steps, removable stainless steel handrail and lower stand make boarding safer, and its height and width can be customised depending on your requirements. The stairs quickly flat-pack into an optional protective storage bag, which makes it easy for you to transport them to where they are needed.
Key benefits
Lightweight non-corroding materials
Safe and sturdy
Versatile
Elegant design
Compact storage
Customisable
Quick to set up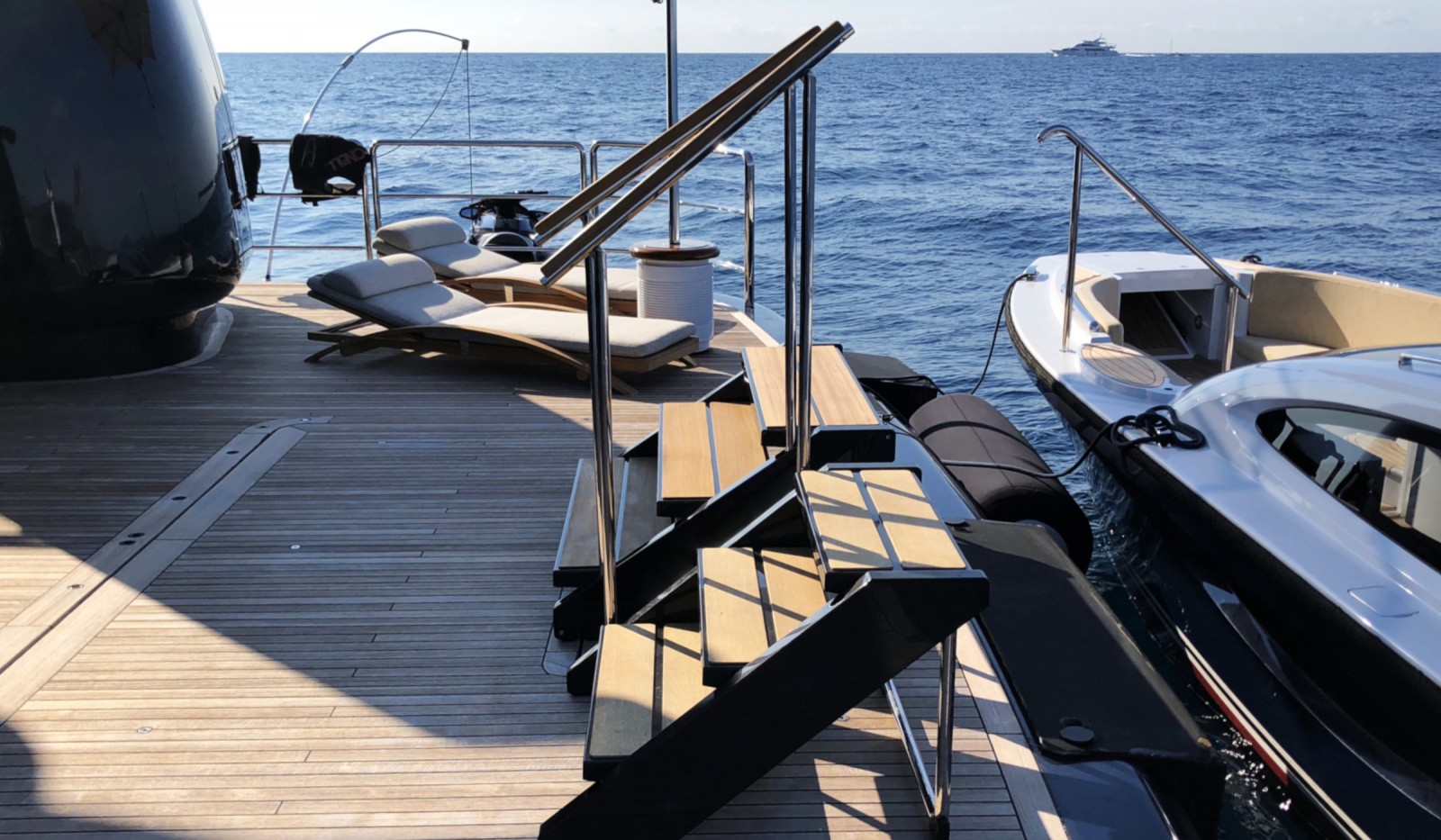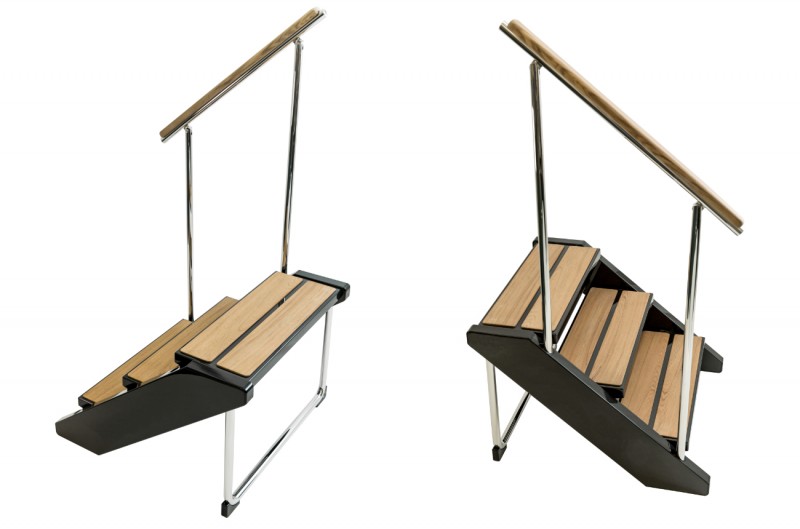 Must-have equipment
Carrying C‑Quip dock steps on board enables you to adapt to different situations, giving you the confidence that boarding at all locations, as well as on board, can be made easier and safer.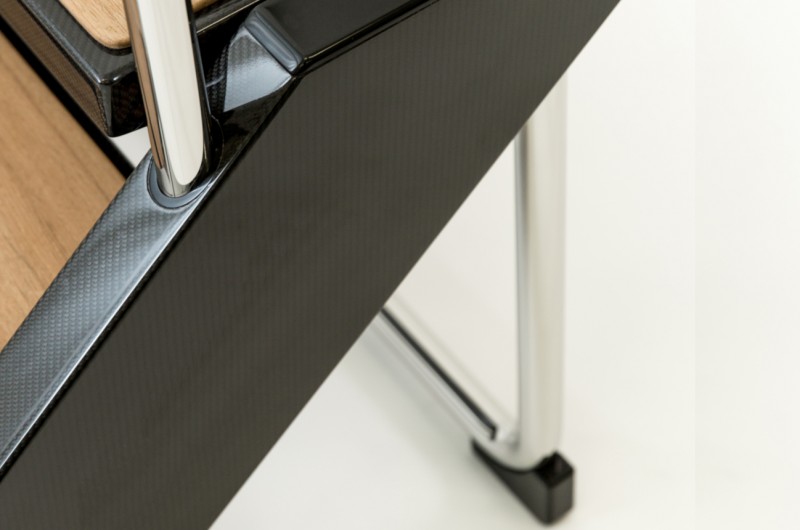 Fit for purpose
Everything about C-Quip dock steps has been carefully thought out: rubber feet for non-slip and silent operation, dual handrail option, connection for a communication box and easy flat storage.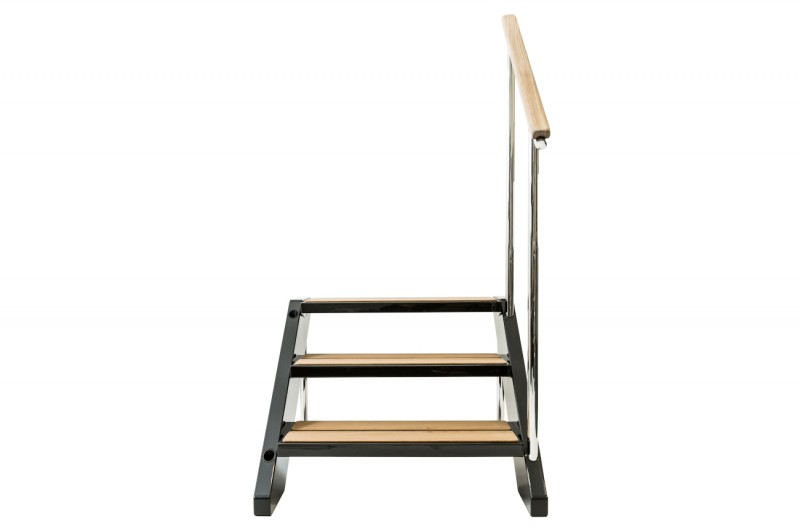 Touch of class
C-Quip dock steps are often the first and last contact your guests and crew have with your vessel, so customising their colour and incorporating the yacht's logo adds that extra touch of distinction.
Product variations & extras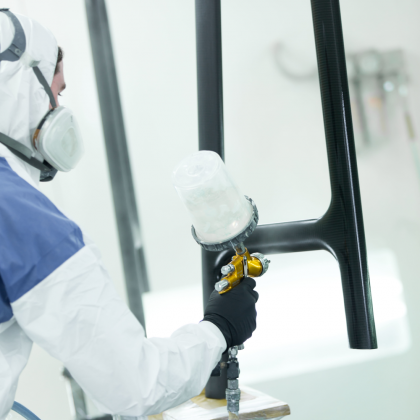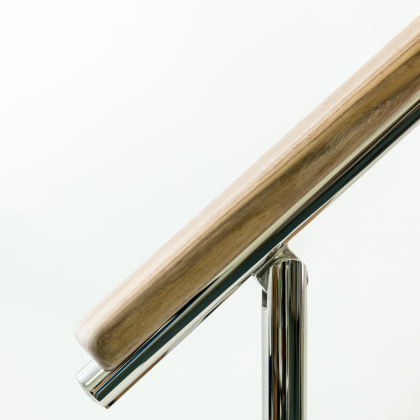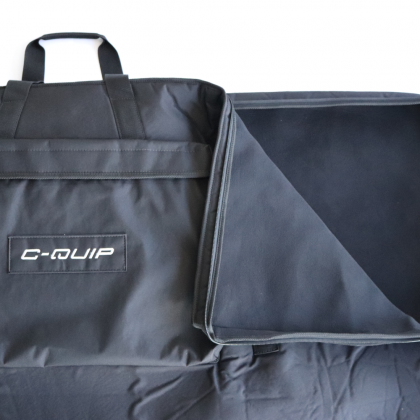 Construction
Carbon fibre pre-impregnated monocoque construction
316 stainless steel fittings
Clear coat carbon fibre or yacht colour scheme
Key measurements