Swim Ladder

C‑Quip's stylish swim ladder makes stepping in and out of glistening water effortless. Its carbon fibre design is the perfect combination of sophistication and functionality, ideal for use with a swim platform or even an onboard swimming pool. With elegant oval handles and classic teak wood treads, the swim ladder is light to carry, easily stored and quick to fasten in place. You can choose the super-sleek look of clear coated carbon fibre, or we can paint swim ladders in whichever colour complements your vessel.
Key benefits
Lightweight non-corroding materials
Closed rungs or open sided dive ladder rungs
Ergonomic design
Compact storage
Non-slip teak steps
Custom ladder widths and lengths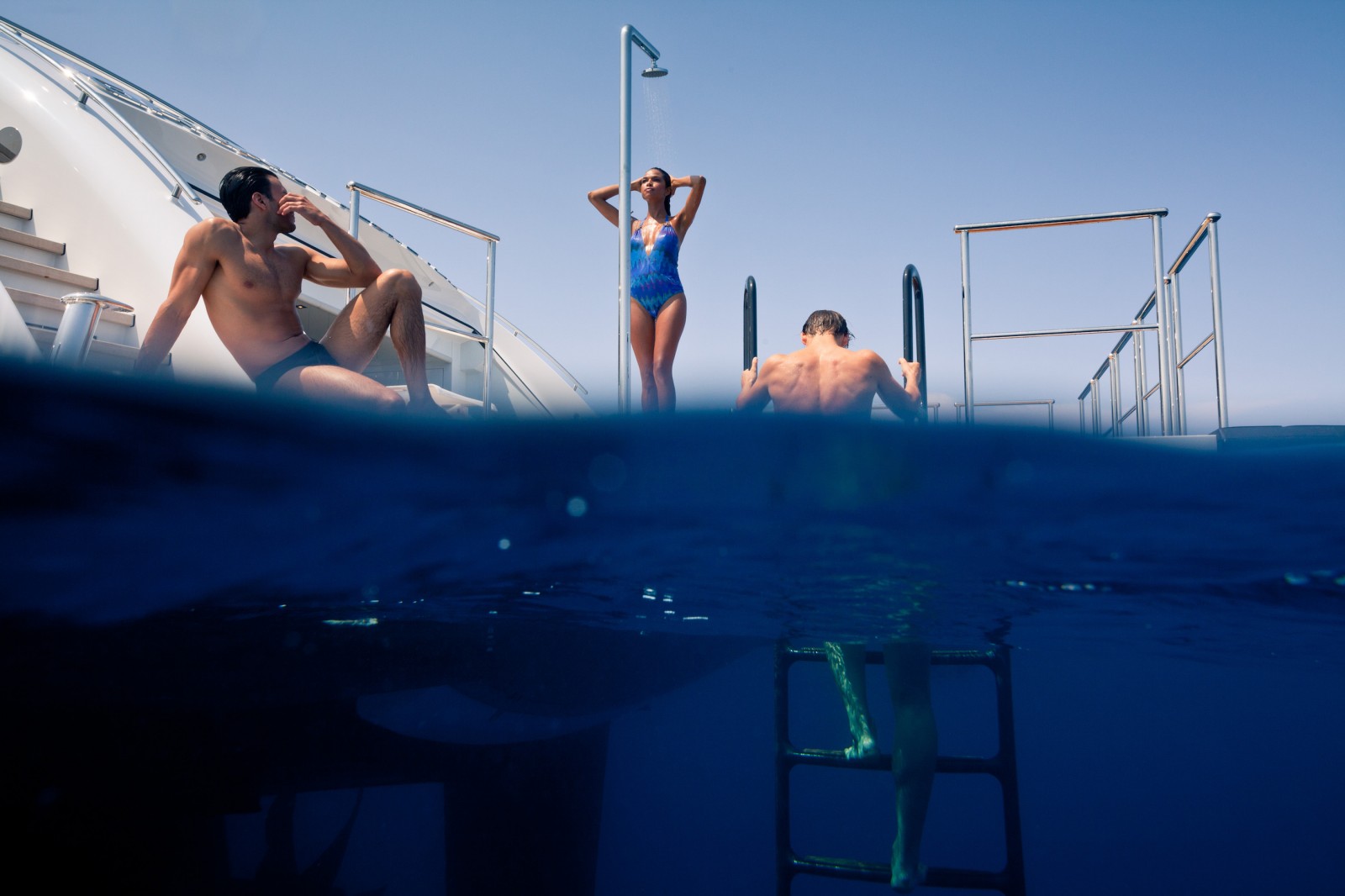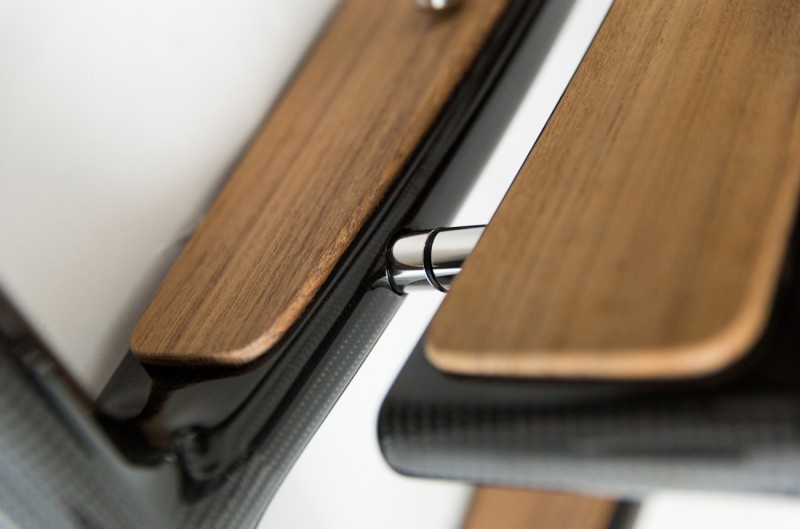 Crafted using the finest materials
Built with lightweight non-corrosive materials means the swim ladder will last a lifetime as well as retain its elegant look. The combination of a hollow carbon fibre frame with teak steps also ensures the swim ladder floats.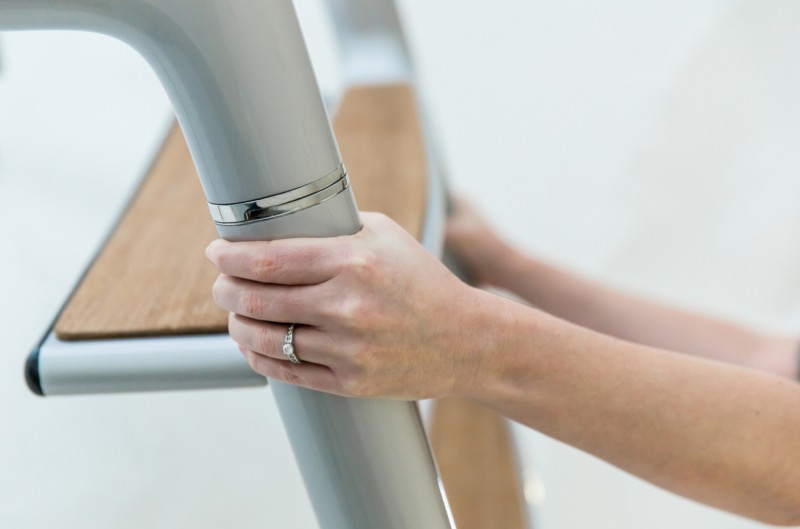 Designed for ease of use
The swim ladder is ergonomically designed to make getting in and out of the water easy. The hand grip is comfortably sized for everyone, wide steps are perfectly spaced and the option of an open-sided ladder is ideal for those wearing flippers.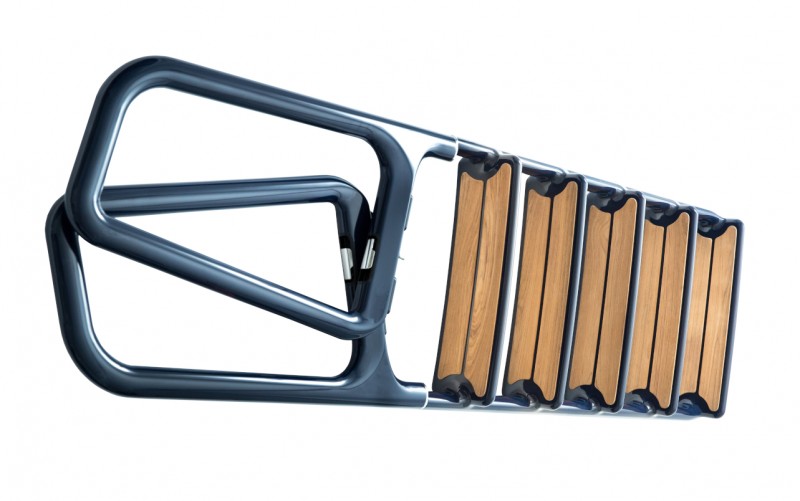 Practical and compact solution
The swim ladder can easily be carried by one person, then quickly and securely fitted in place into deck sockets. For easy storage, the ladder splits in two and the hoops swivel flat creating a compact unit that can be stowed in a tailor-made carry bag.
Product variations & extras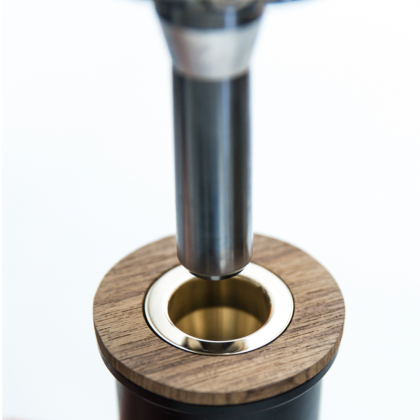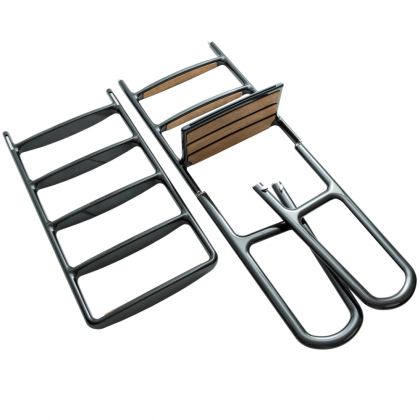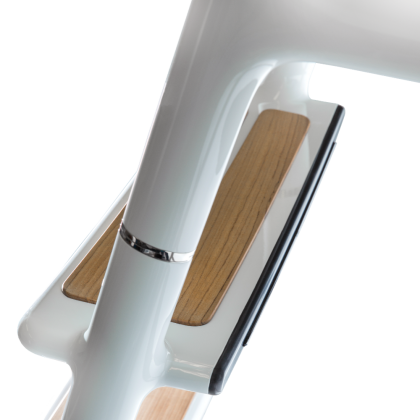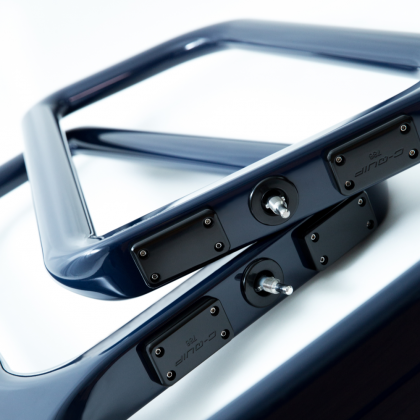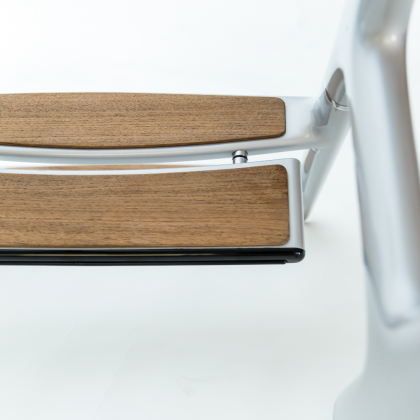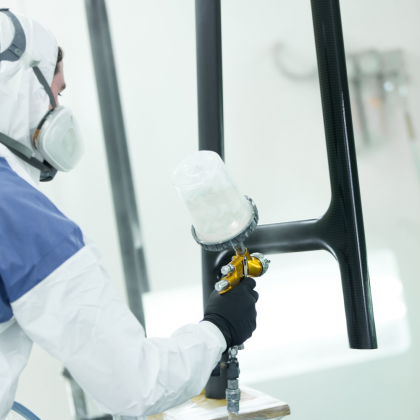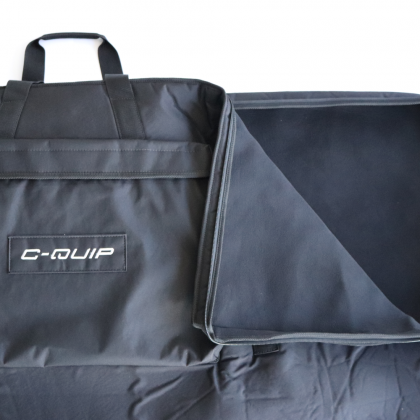 Construction
Pre-impregnated carbon fibre monocoque construction
316 stainless steel fittings
Clear coat carbon fibre or colour matched finish
Our most common swim ladder width is 650mm. Three other sizes are also available: 550mm, 600mm and our wide 800mm swim ladder.

Should you have unique requirements, we can also offer custom designed swim ladders.
Key measurements