As the market for superyacht tenders and chase boats now encompasses many variations of size and custom designs, it becomes more important than ever to ensure safe handling of these vessels and of course protect their value.

So it is no wonder that the C-Quip Inflatable Tender Fenders are in high demand and are frequently being specified by yacht builders and crews worldwide.

As always, first impressions count and what better way for your passengers to arrive and dock alongside the sleek and elegant C-Quip tender fenders that will cushion the tenders on arrival and offer a perfectly placed handhold for disembarkation.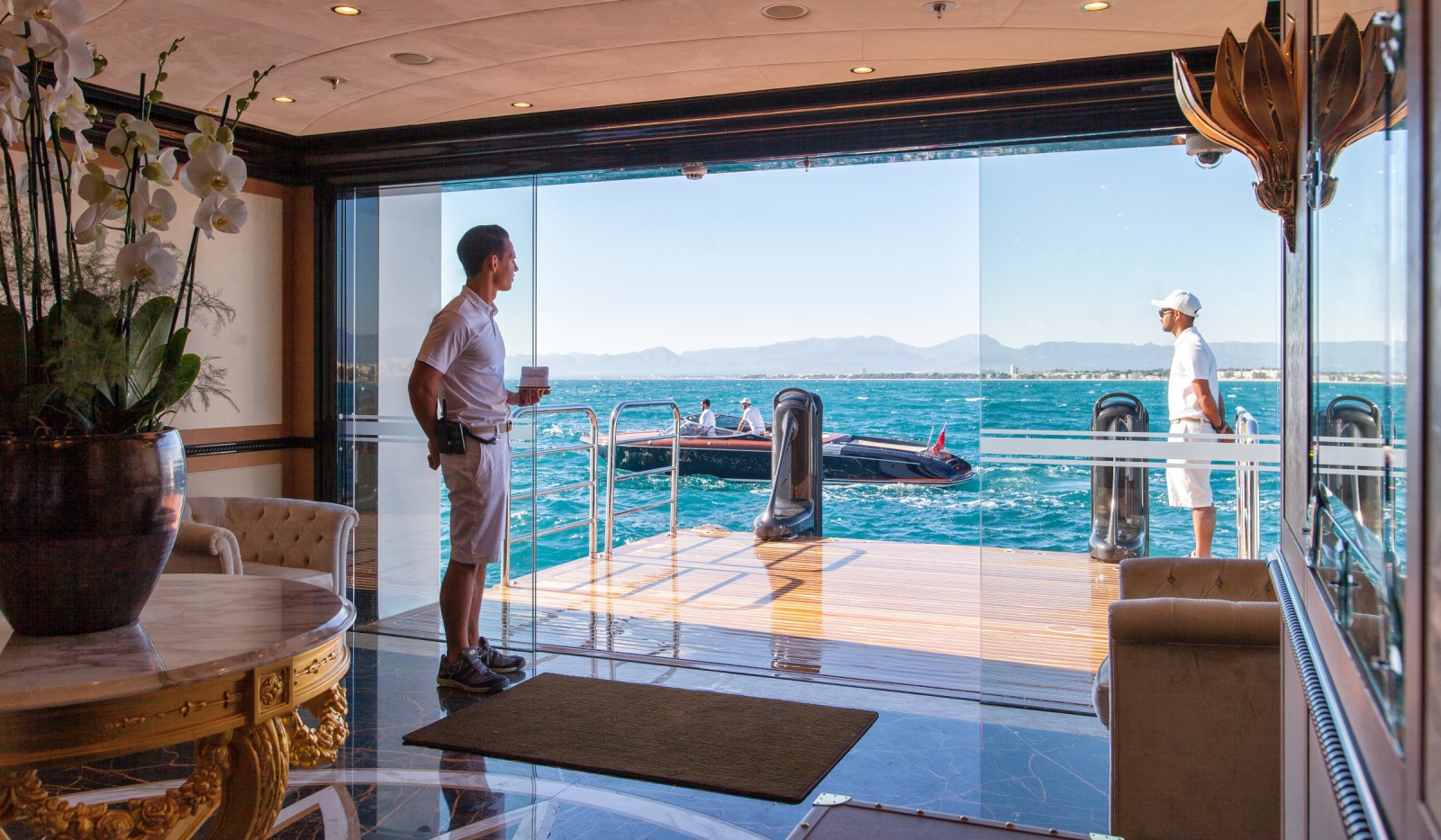 Providing your passengers with a safe, smooth docking experience is just part of the C-Quip tender fenders brief, it will then continue to provide safe and strong protection to both the superyacht and tender whilst moored alongside. Extending protection above and below the deck ensures that your tender and yacht are protected during changes in tender ride height due to large swells.

The C-Quip tender fender was developed in consultation with yacht captains and deck crew. Unlike other fender systems that use hard, unforgiving foam pads or rollers, our soft cushioning inflatable hypalon tube system is the ultimate in energy absorption. It naturally adjusts to any shape tender for quiet and comfortable protection. We also include a durable yet elegant neoprene cover that wraps the fender tube and can be customised with the vessel's name printed onto it.

All of our tender fenders are meticulously crafted from advanced carbon fibre prepreg using the latest in precision manufacturing. This offers the maximum strength whilst being light and easy for the crew to deploy. Locking them to deck is fast and secure with the C-Quip supplied threaded deck fittings. Additionally, the ability to quickly inflate and deflate the tubes makes storing them very easy.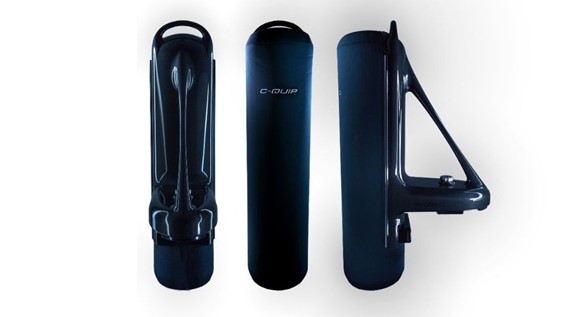 Choose C-Quip Tender Fenders for:
Proven design that handles maximum impact, whilst offering superior protection for yacht and tender due to its inflatable hypalon tube.
Lightweight, strong and durable construction, with a carbon fibre body in clear coat as standard or painted to match the yachts colour scheme.
Easily deployed and carried by one crew member.
Replaceable neoprene covers that can be customised with yacht name or logo.
Proven reliability in service with over 10 years of supply to superyachts – no moving parts, pivoting bodies or rotating fenders to suffer at the hands of tender operators or the harsh marine environment.
Great feedback from captains and crew.
Contact your local C-Quip representative for more information or review our complete range of innovative marine equipment at www.c-quip.com.