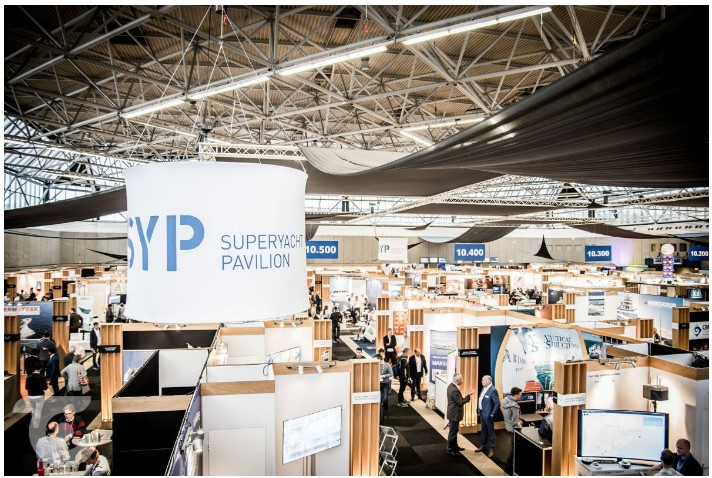 Having been a permanent feature of the METS Superyacht Pavilion since its inception in 2005, the sales team at C-Quip are very excited to be back in our normal stand location in Hall 10 for the 2022 METS Trade Event. November 15th to 17th is when the elite of the Superyacht Industry suppliers relocate to a little corner of Amsterdam at the Rai Centre.

There is only a limited time to register for free visitor tickets to the show, please follow the below link and register by 08th November - https://www.metstrade.com/tickets

As always, the 2022 event promises to be a great showcase for the best in superyacht equipment and C-Quip's products are always at the forefront of this show. Our sales director Daniel Barnard will be manning our stand 10.407 within the Superyacht Pavilion.

"Mets has always been the highlight of our superyacht show calendar, and we are especially looking forward to welcoming our clients, colleagues and friends old and new" says Daniel who is responsible for our European sales and service. "The shows unique location and atmosphere attracts large numbers of owners and their reps, shipyard personnel and yacht crews. This gives us some great insights into current Superyacht Projects and to develop product solutions unique to those clients. It is also a great opportunity for the owners, purchasers, designers and crew to get a hands-on experience of our latest and greatest C-Quip products."

As always, we will be showcasing our gorgeous carbon fibre swim ladders, boarding stairs and tender fenders, plus our carbon fibre pilot ladder that has been so well received by the superyacht industry. This year we are also hosting our "Coffee, Croissants and Carbon" breakfast event on Tuesday, Wednesday, and Thursday mornings from 10:00 until 11:30, so please do come and join us and kick start your day with C-Quip.

If you can't make the breakfast event, we will of course look after you and offer a warm welcome at any time of day. Please do come along to the stand and help us drink some of those cold beers and wine, and of course admire C-Quips range of the world's finest superyacht equipment at the same time.

If you would like to arrange a specific meeting time for a one to one with our C-Quip sales staff, please contact Daniel directly – daniel@c-quip.com or give him a call whilst at the show +44 7715 484221.