Put simply, there is no comparable pilot ladder on the market

They say "if it ain't broke, don't fix it"… but here at C-Quip we can't help ourselves to tweak, improve and innovate on what isn't broken. We relish the challenge of re-inventing the wheel every so often.

Take the traditional pilot ladder design with its timber steps and manila rope. Noah probably used these ladders when he needed a pilot on board the Ark! The traditional pilot ladder works well for where it was conceived – on board large commercial vessels where they have lots of deck space, lots of storage and lots of cranes and winches, and of course topside paint that's only cosmetic from a distance. Unfortunately none of these virtues are very Superyacht friendly. We've witnessed Captains and crew shudder at the thought of having to deploy a heavy wooden pilot ladder against their gleaming top sides.

With huge advances in material technology, and with C-Quip being masters of carbon fibre, we had previously developed a pilot ladder using carbon fibre steps that also had detachable spreaders. This was a great advance in terms of weight, storage and offered improved protection to paintwork.

But C-Quip have never been a company to rest on our laurels. With our Superyacht clients firmly in mind our designers embarked on a mission to reinvent the pilot ladder and have succeeded.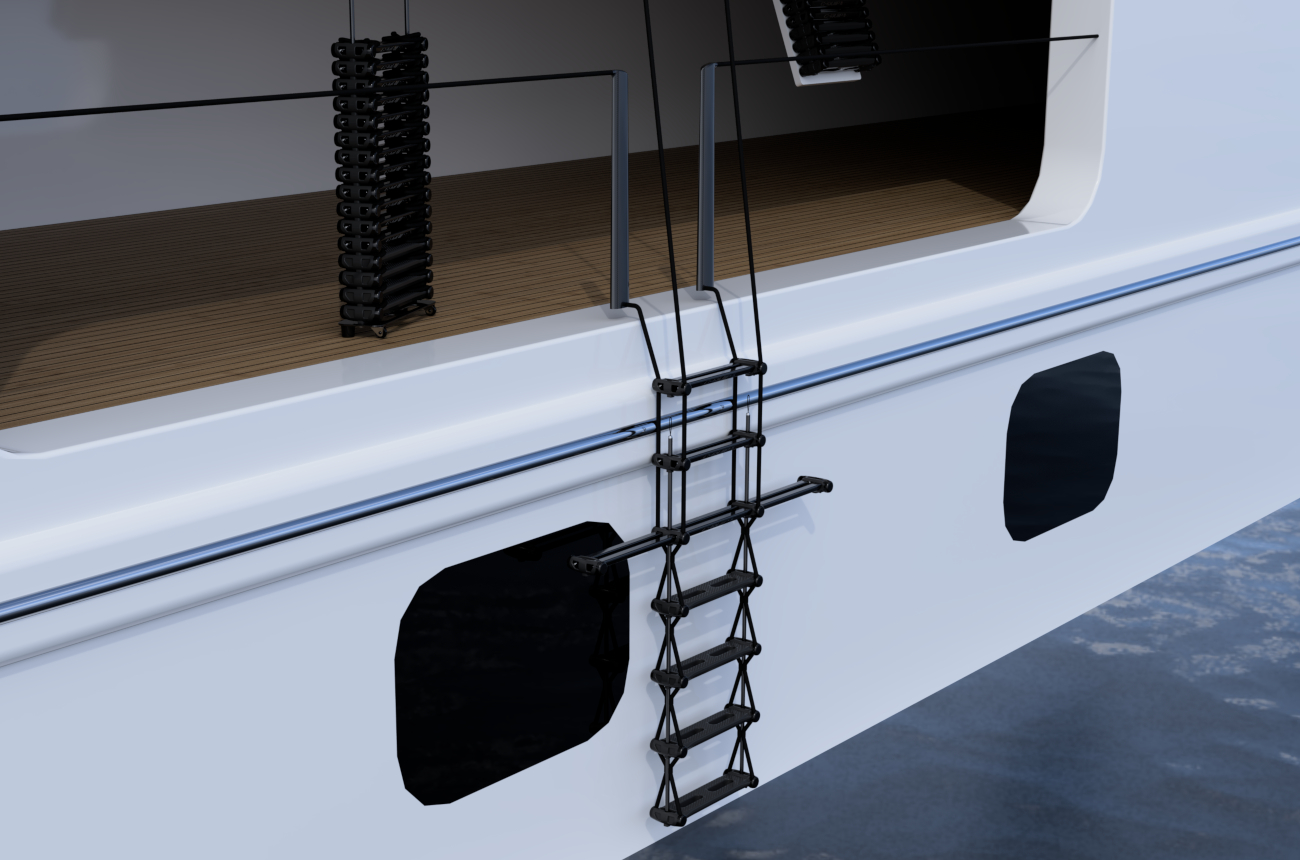 Why C-Quips revolutionary new pilot ladder is better:
Safer and easier to climb with the two rung design offering greater stability
Compact and unique stacking storage system
Removable spreader attachments for further ease of storage
Lightweight materials allowing easier and safer rigging
Advanced, reliable materials designed to resist corrosion and degradation
Optional spacer struts to ensure hull contact when rigged over a rub rail
Designed with smooth surfaces and round corners with a soft bump pad to protect hull paintwork
Optional stiffener/storage strut provides further ladder rigidity and allows the ladder to be stored quickly and easily
Optional storage trolley for the ultimate pilot ladder storage solution
Easy and quick to replace steps or parts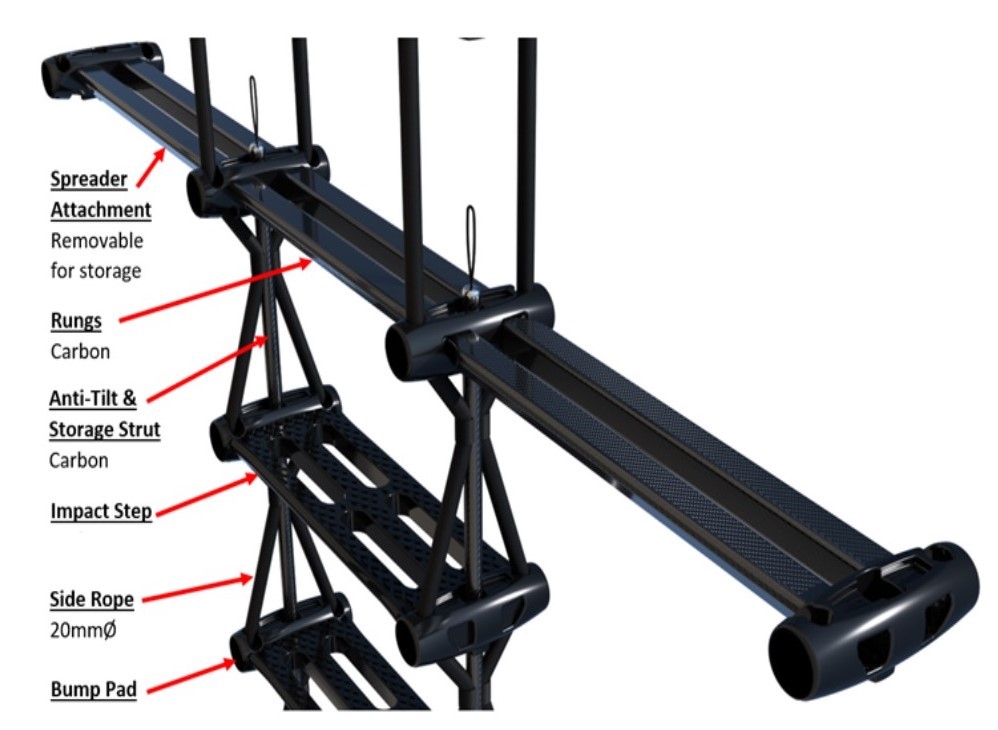 Hard work delivers Game Changer

We spent many months researching with pilots and pilot associations around the world and became involved with some of the highly respected individuals who are responsible for the ISO standards and SOLAS regulations regarding pilot transfer arrangements. Not to mention working hand in hand with our clients and Lloyds Register to achieve Type Approval for our new pilot ladder.

The results of all this hard work speak for themselves, with a pilot ladder that is a game changer across the board. We focused very heavily on the safe use of these ladders for the pilot themselves, as there are still a surprising number of incidents recorded during pilot transfer operations.

Of course our superyacht experience also shone through with unparalleled storage options and paint protection.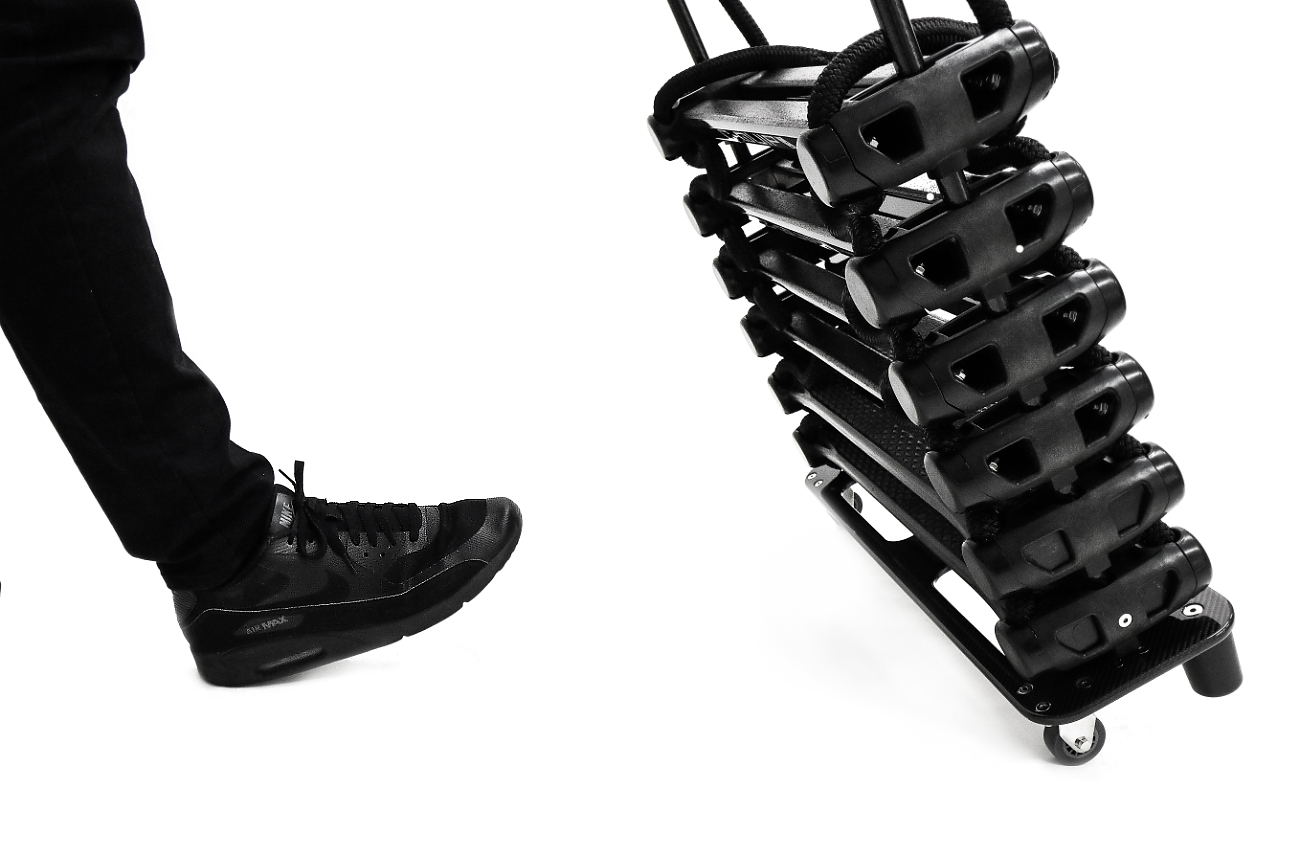 But that's not where the story ends. As we put pen to paper for this newsletter, there is more going on behind the scenes in our Auckland office to obtain type approval for the ladder to also be used as an embarkation ladder and this is weeks away from being certified. If only Noah and his Ark had been so well served with such innovative products.

From all this background development in Pilot ladders we are now specialists in the subject, so please don't hesitate to contact our sales team for advice and direction on the ladder arrangement for your yacht.